SXM Taper roller bearings are separable bearings. Its outer ring can be mounted individually from the unit of the inner ring, cage and rollers. Its radial and axial internal clearance can be adjusted during installation; even can be an interference installation. For taper roller bearing stamped steel cage is common selection. For large size bearing, welded steel cage or pin-assembled cage is used.
Features:
a. Durable and reliable
b. High rigidity, stand impact and vibration
c. Durable and reliable
d. Cost-efficient and safety
e. Withstand challenging and extreme conditions
Applications:
SXM bearings are widely used in mining, steel mill cement, wood pellet, petroleum, coal, metallurgy, paper, chemical engineering machinery, pory machinery and other industries, and they were approved to be replaced international brands.
a.Hob bearing of truck
b. Shaft of large machine tool
c. Wheel shaft box
d. Large reducer
e. Bearing of rollers of the steel mill, etc.
Steel Mill Bearings
Main Taper roller bearings Models:
Agricultural Machinery Bearings
Main Taper roller bearings Models:30310、32011、30212、33018、30303、32208
Car Bearings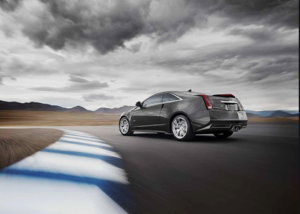 Main Taper roller bearings Models:
32214、30318、30212、32008、32028、 32032、 32034、 31320
Trailers、Tractor Trolly Bearings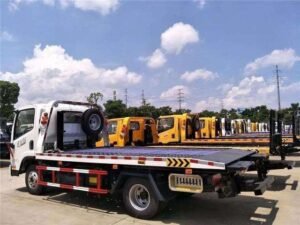 Main Taper roller bearings Models:
32207、32208、32210、30313、32309、32216、32213、33116、32310
Flexible inspection way:
5-star comments:
Package:
Metric
Bearing No.
d
D
T
B
C
R
r
Weight
Dynamic
Static
W
Cr
Cor
mm
min
min
kg
KN
KN
30205
25.000
52.000
16.250
15.000
13.000
1.0
1.0
0.157
35.40
39.40
30206
30.000
62.000
17.250
16.000
14.000
1.0
1.0
0.231
45.40
50.50
30207
35.000
72.000
18.250
17.000
15.000
1.5
1.5
0.331
56.80
63.50
30208
40.000
80.000
19.750
18.000
16.000
1.5
1.5
0.422
63.00
74.00
32004X
20.000
42.000
15.000
15.000
12.000
0.6
0.6
0.098
26.30
30.00
32005X
25.000
47.000
15.000
15.000
11.500
0.6
0.6
0.112
28.00
34.10
32006X
30.000
55.000
17.000
17.000
13.000
1.0
1.0
0.174
38.90
48.90
32007X
35.000
62.000
18.000
18.000
14.000
1.0
1.0
0.220
42.00
56.00
32211
55.000
100.000
26.750
25.000
21.000
2.0
1.5
0.854
112.70
141.50
32212
60.000
110.000
29.750
28.000
24.000
2.0
2.0
1.168
132.80
179.60
32213
65.000
120.000
32.750
31.000
27.000
2.0
1.5
1.550
160.90
221.70
32214
70.000
125.000
33.250
31.000
27.000
2.0
1.5
1.641
173.10
237.10
32907
35.000
55.000
14.000
14.000
11.500
0.6
0.6
0.119
25.40
34.20
32908
40.000
62.000
15.000
15.000
12.000
0.6
0.6
0.158
31.60
46.10
32912
60.000
85.000
17.000
17.000
14.000
1.0
1.0
0.282
45.30
70.90
33109
45.000
80.000
26.000
26.000
20.500
1.5
1.5
0.536
87.10
117.20
33110
50.000
85.000
26.000
26.000
20.000
1.5
1.5
0.595
89.50
124.70
33113
65.000
110.000
34.000
34.000
26.500
1.5
1.5
1.300
142.80
220.40
33116
80.000
130.000
37.000
37.000
29.000
2.0
1.5
1.864
180.00
292.00
32308B
40.000
90.000
35.250
33.000
27.000
2.0
1.5
1.124
110.20
141.50
32308C
40.000
90.000
35.250
33.000
26.000
2.0
1.5
1.069
110.20
141.50
Inch
Bearing No.
d
D
T
B
C
R
r
Weight
Dynamic
Static
W
Cr
Cor
09067/09195
19.050
49.225
18.034
19.050
14.288
1.3
1.3
0.174
38.00
38.20
LM11949/LM11910
19.050
45.237
15.494
16.637
12.065
1.3
1.3
0.121
29.00
30.30
LM12748/LM12710
21.430
45.237
15.494
16.638
12.065
1.3
1.3
0.121
27.80
33.40
L44643/L44610
25.400
50.292
14.224
14.732
10.668
1.3
1.3
0.128
26.70
32.50
15101/15243
25.400
61.912
19.050
20.638
14.288
0.8
2.0
0.292
44.70
50.90
1985/1922
28.575
57.150
19.845
19.355
15.875
0.8
1.5
0.216
41.90
46.90
M86649/M86610
30.162
64.292
21.433
21.433
16.670
1.5
1.5
0.332
48.10
67.00
M88043/M88010
30.162
68.262
22.225
22.225
17.462
2.3
1.5
0.398
56.10
71.00
M88043/M88011
30.162
68.262
22.225
22.225
17.462
2.3
2.3
0.373
56.10
71.00
LM67048/LM67014
31.750
61.986
15.875
16.764
11.811
Sp
1.3
0.197
33.90
42.50
LM67049A/LM67014
31.750
61.986
15.875
16.764
11.811
0.8
1.3
0.203
33.90
42.50
15123/15244
31.750
62.000
19.749
19.050
15.875
SP
1.3
0.252
44.70
50.90
15123/15245
31.750
62.000
18.161
19.050
14.288
SP
1.3
0.238
44.70
50.90
15126/15245
31.750
62.000
19.050
20.638
14.288
0.8
1.3
0.247
44.70
50.90
HM89443/HM89410
33.338
76.200
29.370
28.575
23.020
0.8
3.3
0.653
79.60
107.00
LM48548/LM48510
34.925
65.088
18.034
18.288
13.970
SP
1.3
0.250
45.70
58.00
HM88649/HM88610
34.925
72.233
25.400
25.400
19.842
2.3
2.3
0.483
66.90
87.30
2788/2729
38.100
76.200
23.812
25.654
19.050
3.5
0.8
0.500
75.50
94.00
LM102949/LM102910
45.242
73.431
19.558
19.812
15.748
3.5
0.8
0.304
55.90
78.10
LM603049/LM603011
45.242
77.788
19.842
19.842
15.080
3.5
0.8
0.355
57.50
73.50
369A/362A
47.625
88.900
20.638
22.225
16.513
3.5
1.3
0.528
72.40
84.60
369S/362A
47.625
88.900
20.638
22.225
16.513
2.3
1.3
0.528
72.40
84.60
455/453A
50.800
107.950
27.783
29.317
22.225
0.8
0.8
1.234
109.20
144.20
368S/362A
51.592
88.900
20.638
22.225
16.513
2.0
1.3
0.479
72.40
84.60
368S/362
51.592
90.000
20.000
22.225
15.875
2.0
2.0
0.487
72.40
84.60
8658
73.025
100.013
16.993
16.993
12.954
1.5
0.4
0.360
53.10
86.40
8682
73.025
100.096
16.993
16.993
12.954
1.5
0.4
0.362
53.10
86.40